'Tip Your Server' Program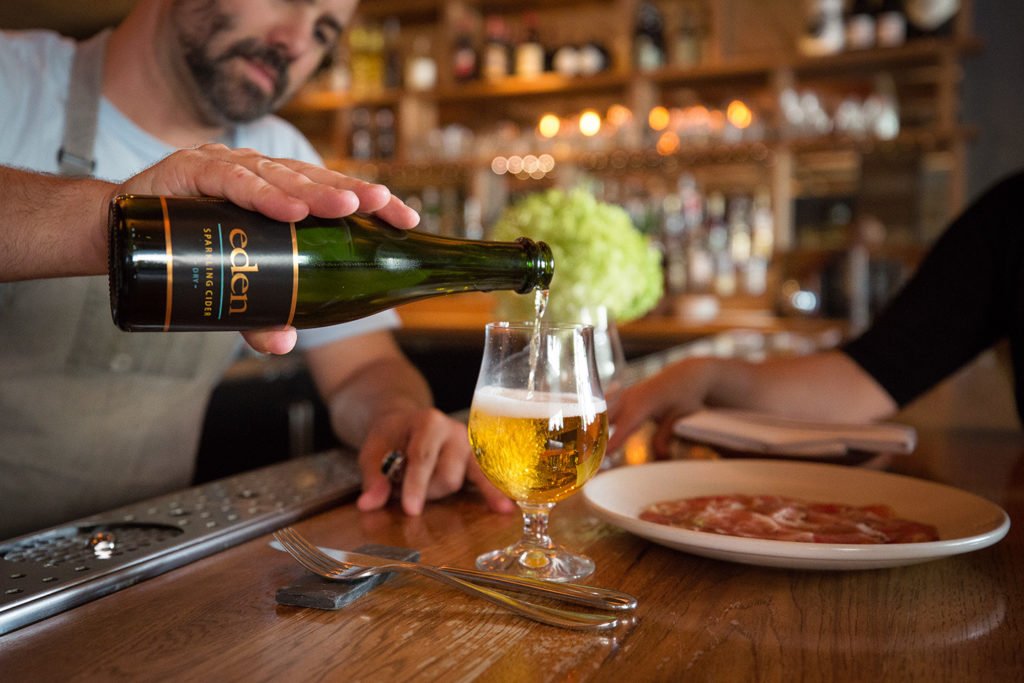 Remember when you were last in a great local restaurant and your knowledgeable and cheerful server recommended a great beverage to go with your meal? It's crushing to think that all these people and the hardworking folks in the kitchens too are likely out of work. We're making it possible to help. If someone you know has helped you with choosing Eden ciders today, and they have signed up with our program and given you a code, you can reward them for their knowledge and guidance right here.
Choose a tip level below, and then be sure to enter your server's unique code in the 'Source Code' field located under the birthday field in the checkout pages. Eden will match your tip up to another 5% of the value of the order, and we cover the credit card fees too. We thank you very much, and they will too!
You can also just choose to have us send your tip to the United States Bartender's Guild COVID-19 Relief Fund. We will send any tips paid without a designated source to this fund that provides assistance nationwide to beverage professionals in need.
[If you know an out-of-work server who would like to participate, please have them email contact[at]edenciders.com]