UNIQUE EXPRESSIONS OF EXTRAORDINARY APPLES
Enjoy delicious cider while stuck at home, order online! Click on 'Shop Cider' above.
– 15% off any 12 or more bottles automatically added at checkout
– Back door pick up available Tues/Thurs 9-11AM
– Free shipping for all Vermont orders, enter code VT at checkout
What do we mean by 'Harvest Cider' Here is our passionate perspective.
Looking for something fun to do with friends? Try our Tasting Kits with a Virtual Guided Tastings – Check out the new Vermont Cider Terroir Kit!
What is Vermont Cider Terroir you ask? Catch a glimpse HERE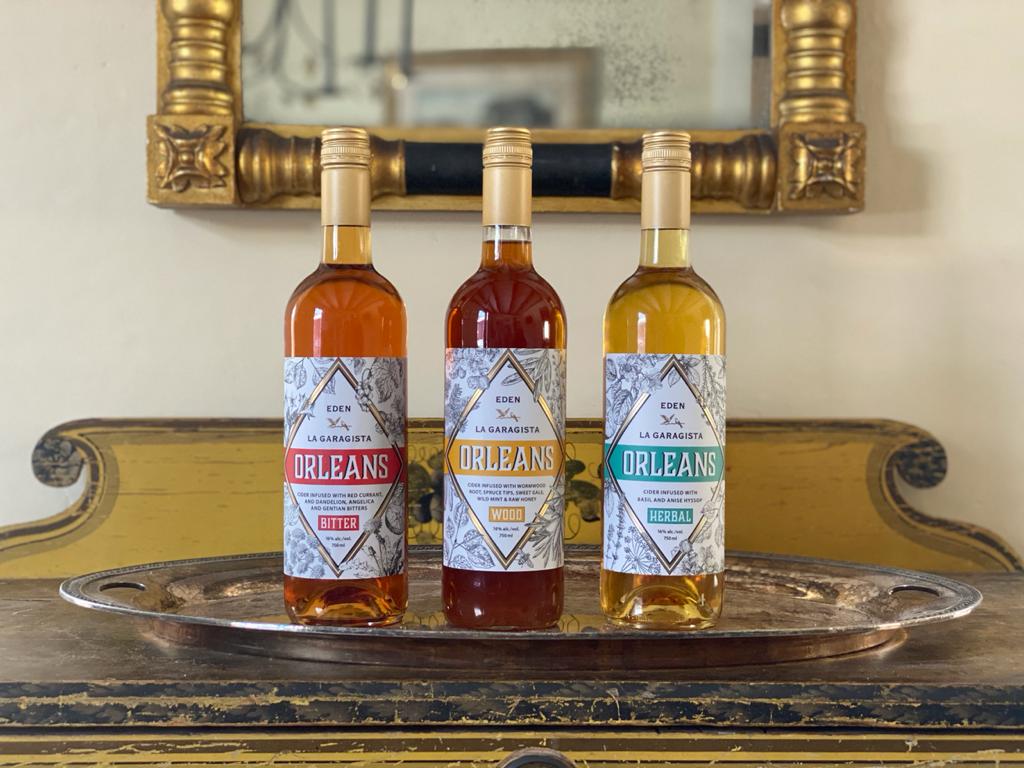 Read about our partnership with La Garagista in the development of Orleans Aperitifs.
These beautiful, alpine-inspired aperitifs have gorgeous new labels that reflect the whole herbs, fruits and roots from which they are made.? Available to order here!

Questions? You can reach us via Facebook Messenger ? Email: contact@edenciders.com ? Or call us direct: 1.802.334.1808